FOREST AT YOUR HOME
Curvetta Philosophy
With a team of professionals from ITALY and VIETNAM, CURVETTA LTD develops its own line of modern, functional and aesthetic products with a FOCUS ON NATURE! Our philosophy engages quality and nature-friendly solutions.
We are specialized in the following services:
– We Import and distribute certified FSC 100% lumber from Europe such as White Oak, Beech, Ash.
– Elements in steam solid bent wood for the furniture industry
– Modern,contemporary, easy, luxury and prototypes, frame, tailored bespoke and custom made furnitures
– QRV – our new furniture brand, unique creations, never seen before – based on steam bent solid wood
– CURVY – our line of seatings and reproduction of famous designs from Vienna chairs to Scandinavian style, Japandi
IF IT'S BENT, WE HAVE IT.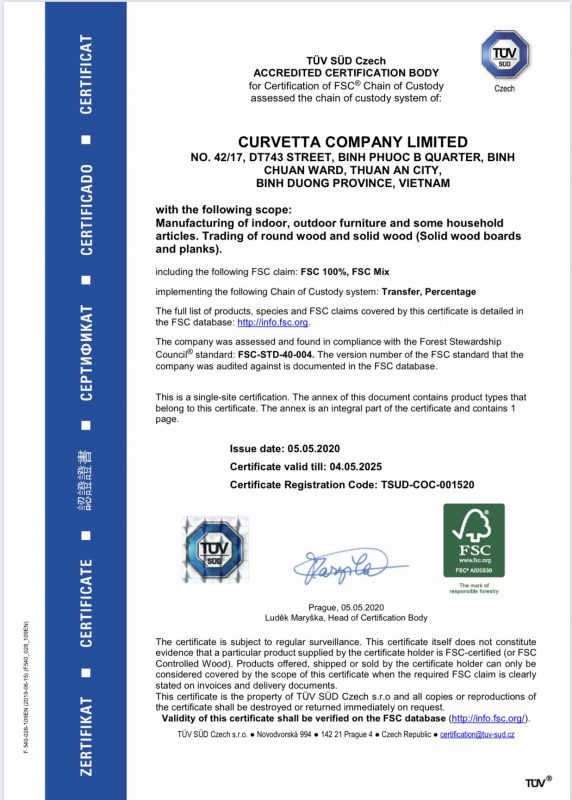 CERTIFICATE FSC® License number FSC®-C156917 – Certificate code TSUD-COC-001520
A valuable way for the ECO SYSTEM and ENVIRONMENTALLY FRIENDLY at Curvetta's Product.!